400+ Companies have already simplified their reporting with Wink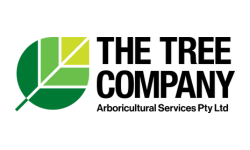 What our customers have to say
Leap the barriers between data and business intelligence
Your business software doesn't deliver the report you really need
Most business tools aren't very flexible.
Some simply lack the reporting and analytics functionality that you need to solve specific business problems. Imagine a super flexible, spreadsheet-style reporting tool that you can fully customize...
Your business tools each hold data, but they don't talk to each other
Even if your current software tools generate the individual reports you need, they don't share data. This stops you from getting real business intelligence out of your reporting because there's no blended view of all the factors that impact your bottom line.
Your best report is in Excel, making your data out-of-date and error-prone
When your most important business report is stuck in Excel, every manual action you take to import data is an opportunity for errors to creep in and links to break.
And after you sink all that time into it, your report is already out-of-date the minute it's done.
Turning data into intelligence doesn't have to be this hard!
Meet Wink Reports
Flexible spreadsheet reporting that's easy, accurate and saves you up to 10 hours a week on manual reporting.
No credit card required. 30-Day trial.
Wink's super simple, yet super powerful feature set
Connect the software you already use
In just a few steps, connect the data from your current tools to Wink and create reports.
Unlimited account connections
Unlimited data volumes (no caps if you grow!)
Dynamic data that is always up-to-date
"I was just astounded at how easy it integrated [with our existing tools]" - Samantha Brown
See all your numbers in one place, easily
Wink's easy-to-use report builder lets you create that single dashboard that you need (and your boss or business coach always asks for).
Unlimited dashboards
Off-the-shelf templates
Support for creating the exact report you need
Easily share reports (email, URL link, SMS, and more)
"Only software I have found that pulls live data from a field service and accounting program" - Dan James
Automate the repetitive stuff
Easily schedule tasks and send reports on a regular basis via email, shared links or SMS, and automate it all with advanced rules and logic.
Automate repetitive manual tasks
Send and receive notifications
Set up advanced rules and multi-step actions
"You can manipulate the data from many different sections of WFM in one location. No more spreadsheets/ V Lookups, pivots tables etc." - Richard Dunn
No credit card required. 30-Day trial.
Cool things you can do with your data in Wink
Use Wink to get the reports you really need and want.
Wink combines operational and financial data
"The team at Wink Reports have been absolutely amazing - they have customized two reports between Xero and ServiceM8 for us.
Having Wink automatically generate these reports and email them to me daily has saved me 4+ hours a week."
Wink delivered what we needed, how we needed it
"We wanted to know, where are we making money? Where are we losing money? We needed reports we could customize that were clear and concise, auto-generated, and emailed directly to those who needed the information.

I recouped Wink's cost within one quarter just in my own time saved by not having to manually export data and generate my own reports."
Wink's service is second to none
"Wink Reports have saved me a day's work a month by preparing me the specific reporting I needed for a client. This is just the beginning as I am sure there is a lot more we can do together.

The support and proactive response from the team has been second to none. All I can say is thank you! Highly recommended."
Frequently asked questions
Can I try Wink for free first?
Yes, you can! We offer a 30-day free trial. There's no obligation and no credit card required. You'll be able to connect your data sources and test drive Wink for real, not with demo data. If you decide to keep your account, you can subscribe monthly or yearly with no lock-in.
How much does Wink Reports cost?
It depends on the features you need and how many data sources you want to add. Explore our pricing and plans to see your options.
What kind of support does Wink Reports provide?
There are a few different ways you can get in touch with our support team. Find help via in-app requests, email support@winkreports.com, or check out our YouTube tutorials and knowledge base. The in-app support request is a quick and easy way to ask a question or report an issue, and our team will get back to you ASAP with a helpful response.
Can you help me with a very specific problem?
We are trades, field services and inventory specialists. That means our support team are experts in the leading operational and financial software used by these types of businesses. We have a wide range of tried-and-tested integrations, and a gallery of ready-made report templates.
If we can't solve your reporting or data challenge internally, we will refer you to one of our trusted integration partners for assistance.
I don't have time to learn - can you help set up my reports?
We understand that some users may prefer us to set up their reports, but the data shows that the customers who know how to use our software are the ones who get the best value out of Wink Reports. That's why we encourage all our customers to learn how to create reports - to that end, we provide free training sessions, onboarding video tutorials, and fast, friendly support to get you up and running quickly.
What business software can I use with Wink Reports?
We are trades, field services and inventory specialists and offer a wide range of off-the-shelf integrations for operational, accounting, marketing and more software platforms. You'll find all our integrations here.
Does Wink replace my current reporting tools?
It's true that most of our users already have reporting tools in place, but for us at Wink Reports, turning data into intelligence is an obsession!
This means that we offer superior features and functionality that may make Wink your primary reporting tool in time - this is not a criticism of the reporting capabilities of your business software, just a reflection of our goal to provide you with the most flexible, customizable, easy-to-use reporting tools in the universe.
How much time can I save with Wink Reports?
When our customers switch to Wink Reports, they save anything from a couple of hours a week to 40 hours a month. This massive time-saving results from our integrations, which keep your data fresh without your lifting a finger, and from key features like our auto-generated reports, delivered to your team on a pre-set schedule. Our founder and CEO, Johann, explains in this short video.
Do you have case studies I can read of people using Wink?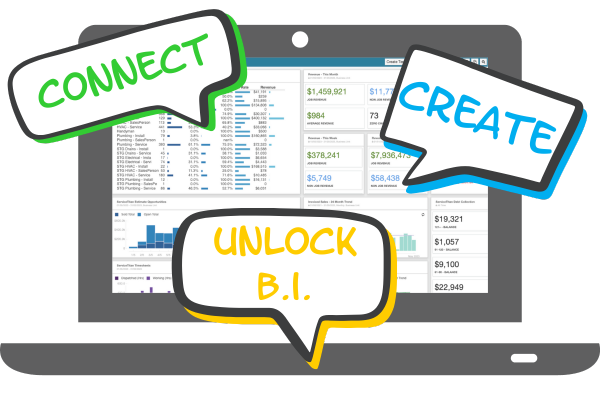 Simpler reporting in 3 steps
Wink Reports was made for business owners, not data analysts. Getting the report you need is as easy as 1-2-3... Connect, create and gain insights!
No credit card required. 30-Day trial.