400+ Companies have already simplified their reporting with Wink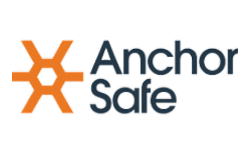 Spend less time building reports and more time growing your business
Wink integrates with the software you already use
Our integrations are all ready to install, either by secure sign-in or using a unique API key. Once your business software is connected to Wink, all plans unlock:
Unlimited reports and dashboards
Custom report builder
Scheduled email reports
Export to Excel, PDF and CSV
See all integrations
Build the report you really want
Use our drag-and-drop report builder to turn that Excel spreadsheet you love into a supercharged report that is shareable and updated automatically:
Flexible spreadsheet-style tool
Use your most complex formulas
Share reports easily via email, link, SMS, and more
Or install a ready-made template from our gallery
Explore our templates
No credit card required. 30-Day trial.
How Brown and Moodie got the reports they needed to unlock the intelligence in their data
Advanced Excel-like functionality
Powerful formulas without multiple files, out-of-date data, or human error. Enjoy flexibility and live data:
Formulas to filter, create columns, and operate across multiple rows
Data grouping for SUMS, AVERAGES, etc.
Pivot tables show performance by product, service, category, etc.
Conditional formatting to highlight trends and outliers
Share and access reports on the go
Schedule and share your reports, even while on the job - you control who has access and how to share them:
Send direct access to the report via a URL link
Schedule links to be sent via email, SMS, and Slack
Export files to Excel, PDF, and CSV
Schedule data 'snapshots' for progress reviews and tracking trends.
Automate repetitive tasks
Save time by automating repetitive tasks with Wink's advanced rules and multi-step actions. Never repeat manual tasks like these again:
Email your fulfillment warehouse as new orders come in
Print out serial number stickers as products are assembled
Create follow-up tasks or jobs
Send and receive notifications, and more!
No credit card required. 30-Day trial.
How inventory managers use Wink Reports
Use Wink to get the reports you really need and want.
400+ customers use Wink to save time and supercharge their data
Saved a full day's work
Wink reports saved me a day's work a month by preparing the specific reporting I needed for a client. The support and proactive response from the team has been second to none. Highly recommended.
Saved 4+ hours per week
Wink has been amazing - they customized two reports between Xero and ServiceM8 for us. Wink automatically generates these reports and emails them to me daily, saving me 4+ hours a week.
Scheduled reports track product movement
With over 1400 products to keep an eye on, our biggest win was the spread of knowledge within the business using Wink's scheduled reports to keep our team on top of sales and product movement.
Popular connectors for inventory managers
Frequently asked questions
Can I try Wink for free?
Yes, you can! We offer a 30-day free trial. There's no obligation and no credit card required. You'll be able to connect your data sources and test drive Wink for real, not with demo data. If you decide to keep your account, you can subscribe monthly or yearly with no lock-in.
How much does Wink Reports cost?
Can you help me make a report?
We are inventory and field service specialists. That means our support team are experts in the leading operational and financial software used in these types of businesses, we have a wide range of tried-and-tested integrations, and a gallery of ready-made report templates.
If we can't solve your reporting or data challenge internally, we will refer you to one of our trusted integration partners to assist you.
Is my data secure?
The General Data Protection Regulation (GDPR) is the most significant change to data privacy regulation in recent history, and introduced regulatory responsibilities to both Wink Reports and its users around the handling of personal information.
Wink Reports is committed to the security and privacy of your personal information and account data, and enables you to meet your own GDPR obligations in respect to handling the personal information of your own clients.
Does Wink replace my current reporting tools?
It's true that most of our users already have reporting tools in place. But for us at Wink Reports, turning data into intelligence is our obsession!
This means that we offer superior features and functionality that may make us your primary reporting tool in time - this is not a criticism of the reporting capabilities of your other software platforms, just a reflection of our goal to provide you with the most flexible, customizable, easy-to-use reporting tools in the universe.
How long does it take to set up?
Our integrations are all ready to use, but please be aware that once your software is connected, we need to import your historical data for features like tracking trends and setting targets based on past performance.
If you've been operating for years, this first import will take some time, but it only happens once and we don't charge for it. You can log out while that is underway (we'll let you know when it's done).
If you decide not to use Wink after your trial, you can delete everything with the click of a button.
Do you have use cases for inventory managers?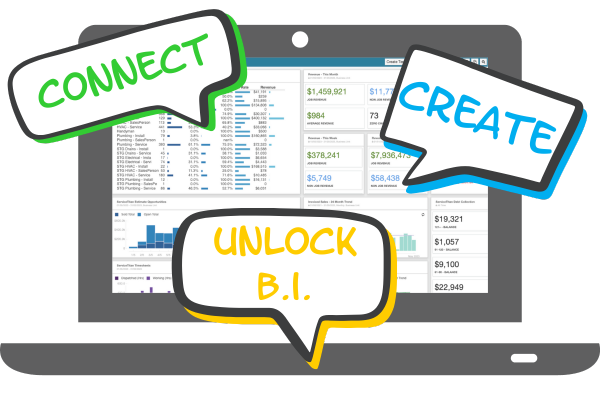 Simpler reporting in 3 steps
Wink Reports was made for business owners, not data analysts. Getting the report you need is as easy as 1-2-3... Connect, create and gain insights!
No credit card required. 30-Day trial.